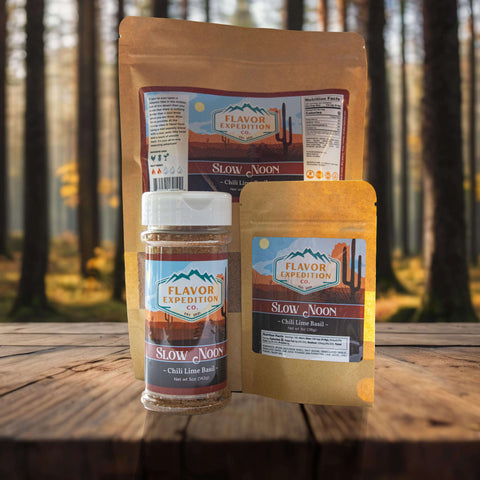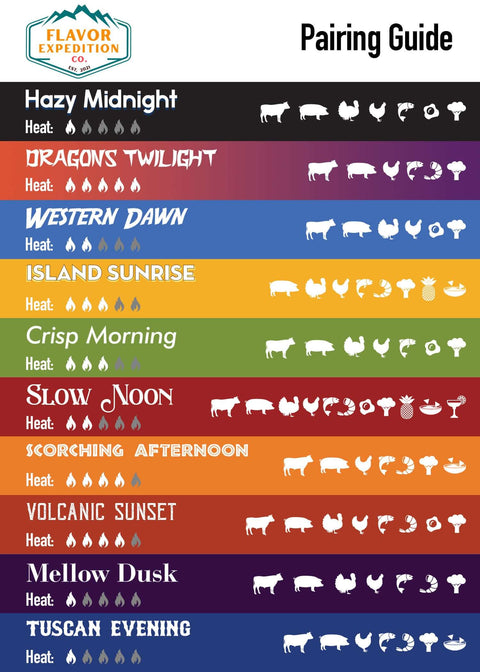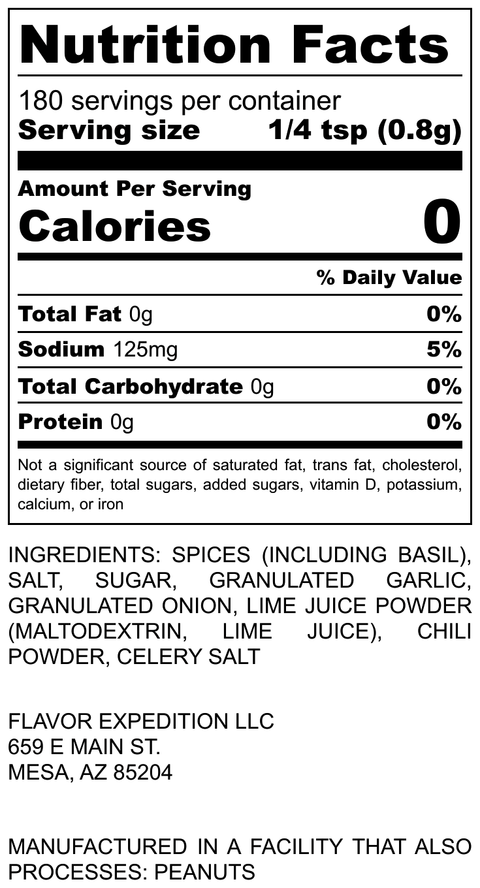 Flavor Expedition ™
Slow Noon
Slow Noon offers a mild peppery taste with a citrusy hint of lime. This seasoning was designed to be used on many types of food, from meats and vegetables to fruits. It can be added to tacos, fajitas, and chili to give them a spicy and salty kick. Surprisingly, it also adds an extra punch to the rim of your favorite cocktails like margaritas and bloody marys. If you're looking for a single seasoning to enhance your dishes and drinks, Slow Noon is the perfect choice.
*Note: All 20oz Bags are made when ordered. Please expect a few days delay in shipping.
**Due to our rebrand, the label may be different than pictured.
Ingredients
SPICES (INCLUDING BASIL), SALT, SUGAR, GRANULATED GARLIC, GRANULATED ONION, LIME JUICE POWDER (MALTODEXTRIN, LIME JUICE), CHILI POWDER, CELERY SALT
Favorite Uses
Chicken Tacos
Grilled Fruit
Margarita Rim Salt
Heat Level
No Heat
Medium
Hot
Super Hot
Why Adventure With Us?
Exceptional Flavors, No Fillers
All of our products contain less than 5% the recommended daily value of sodium per serving.
Each of our seasonings are made without products that contain gluten.

No Preservatives or Additives
We don't use any preservatives or anti-caking agents.

No matter your stance on MSG we'd rather leave it up to you to add it if you want it.
Explore The Rest
More expedition ready items to add to your pack!
Join us on a culinary journey where we transform humble sweet potatoes into an irresistible...